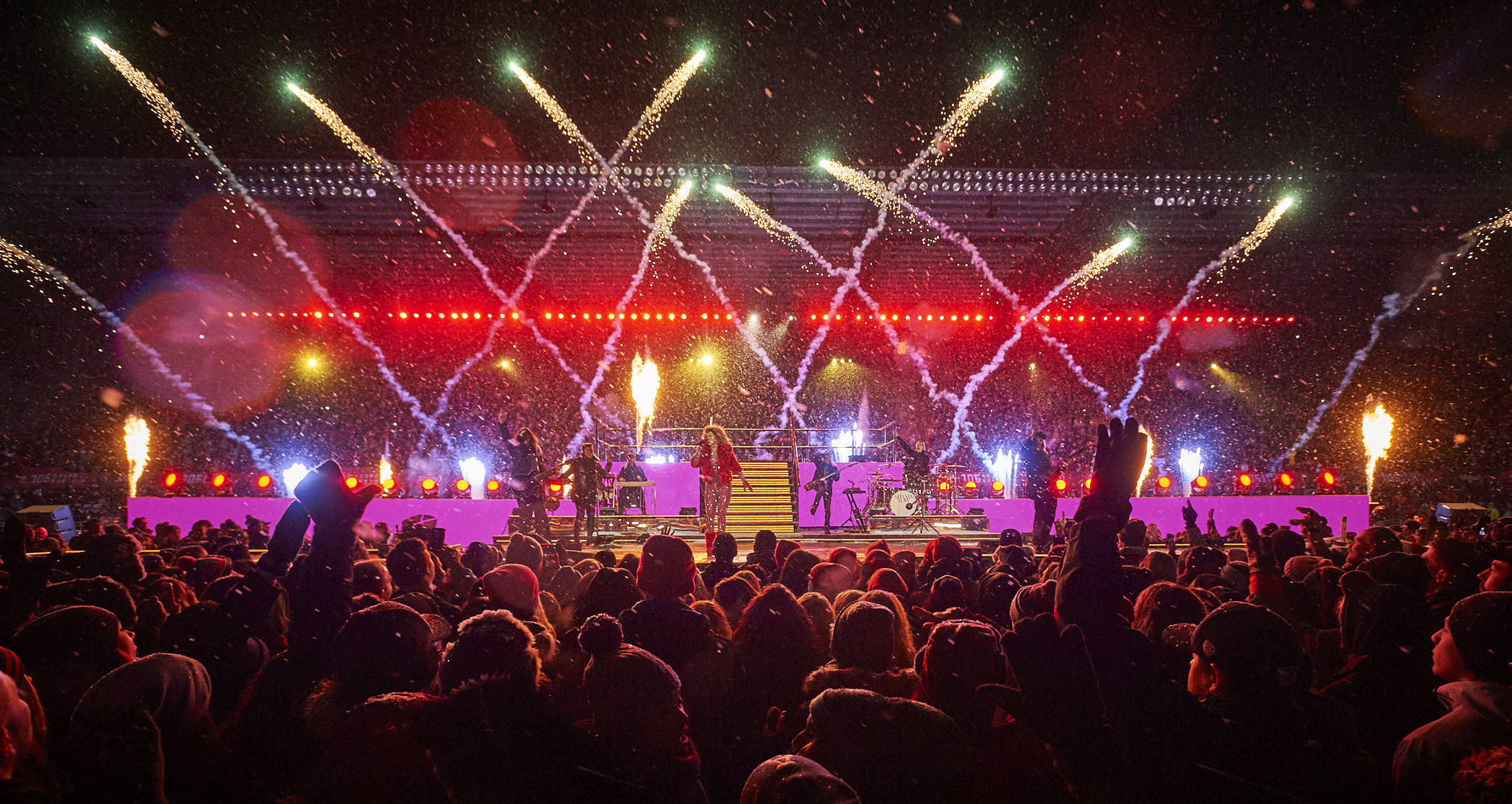 For the eighth consecutive year, PRP was tasked with putting on a legendary pre-game and halftime show for the CFL Grey Cup – one of the most-watched broadcasts on Canadian TV.
And what could be more Canadian than country legend Shania Twain in a sparkling red bodysuit, entering the stadium on a dogsled and escorted to the stage by Mounties amidst a blizzard?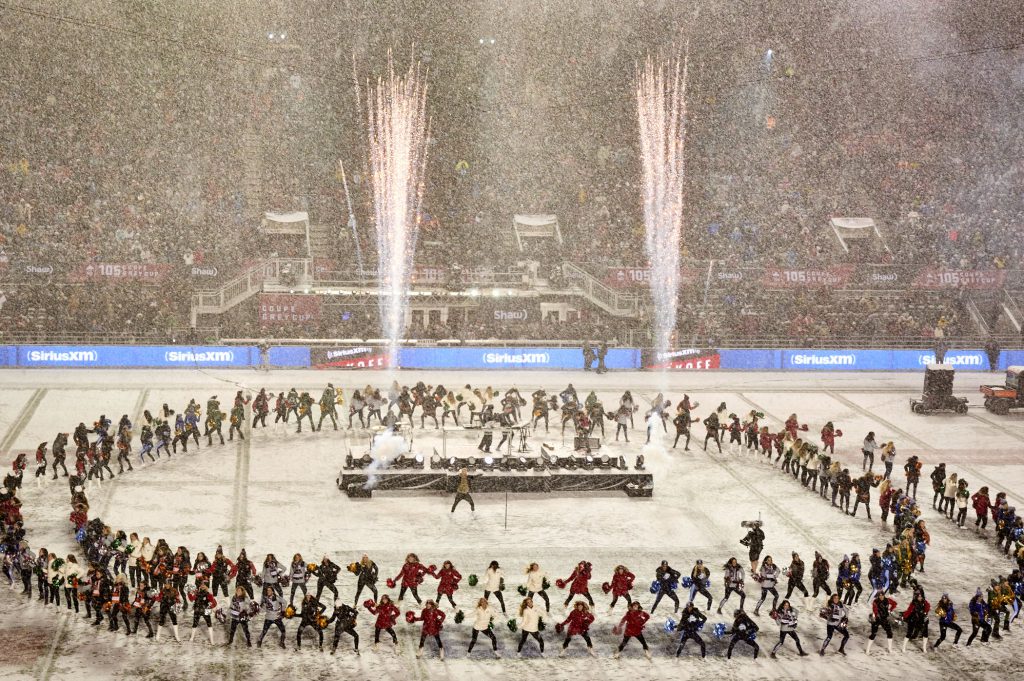 The evening began with a fiery (and snowy) performance from Son Real at the pre-show, surrounded by the Ottawa Redblacks Cheer & Dance Team, the Argos Cheerleaders and the Calgary Stampeders Outriders. Choir! Choir! Choir! then led the stadium in the singing of the national anthem.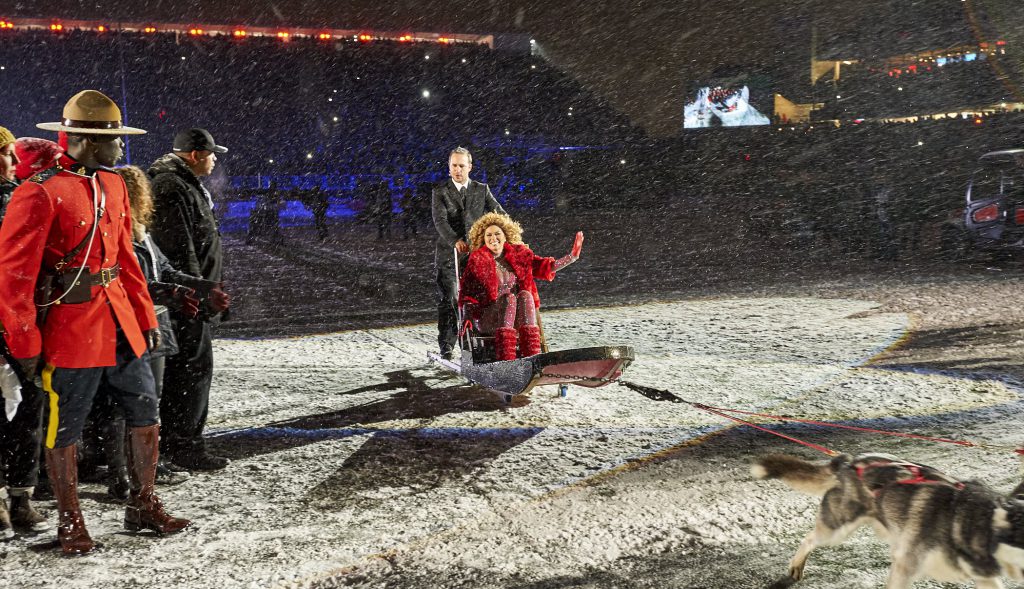 Shania Twain's iconic dogsled entrance had millions of people talking. The 105th Grey Cup Halftime Show is being hailed as the most Canadian ever, and PRP couldn't be more proud. Shania embraced the snow and put on the performance of a lifetime.