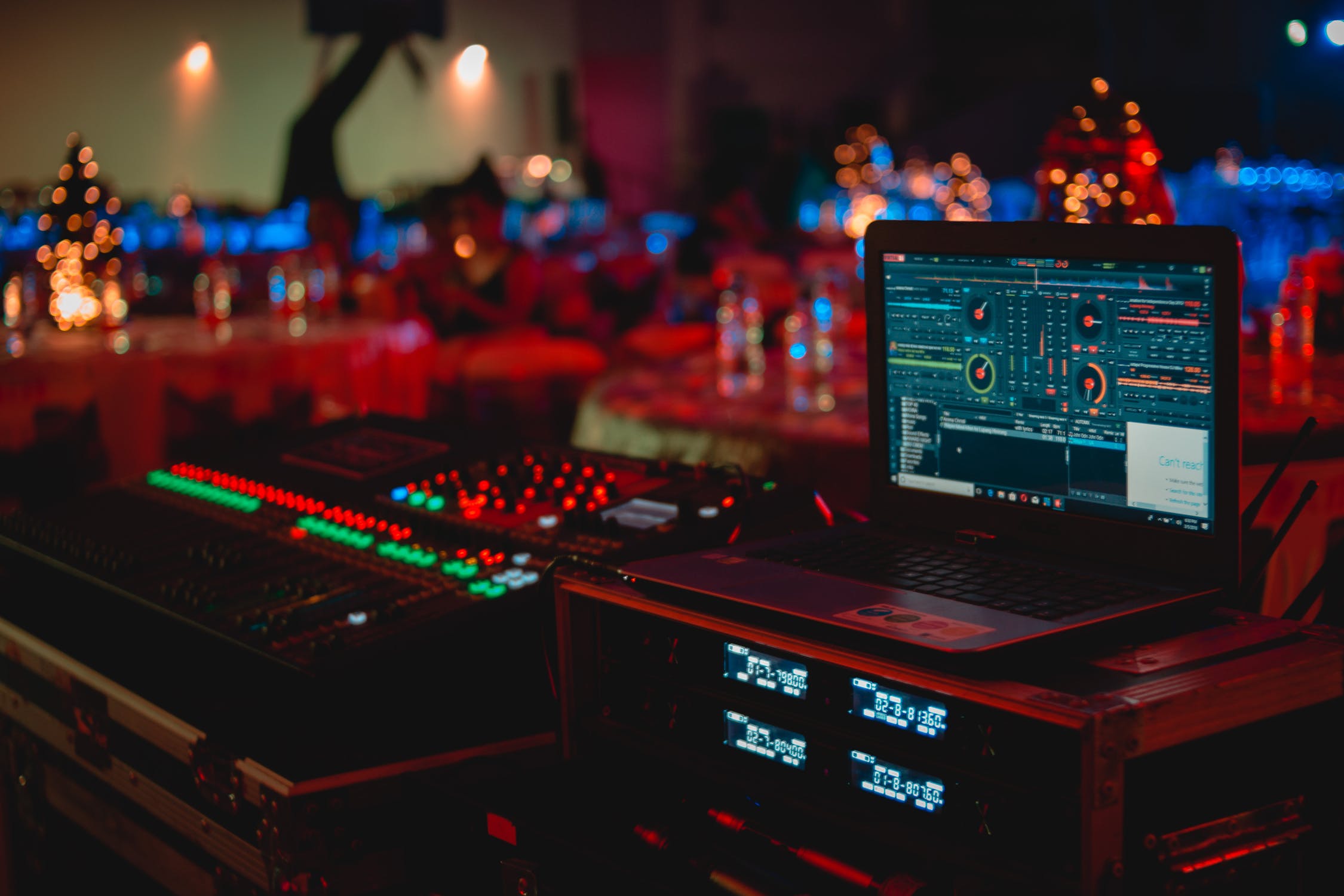 Live events are more impactful and relevant than ever before, with more and more brands investing in events as a crucial part of their marketing strategy. In a global survey of more than 700 business executives by Harvard Business Review, 93% of respondents stated that their organizations place a priority on hosting events.
With 2020 in full swing and countless events on the horizon, we surveyed our staff on seven of the biggest event trends we're seeing across the industry. Here's our take!
7. Augmented Reality
Augmented Reality (AR) allows for a user to interact with a real-world environment enhanced by digital technology. With the AR market forecasted to reach a $100 billion value by 2020, it's no surprise that the industry is a forerunner of the tech economy.
While Virtual Reality (VR) has been trending in the event industry over the last few years, the application of AR in events is still relatively new. However, AR offers more accessibility and flexibility. With an app installation on any smartphone, AR presents the possibility for interactive venue maps, live navigation, entertainment and other plenty of other opportunities for engagement and enhanced guest experience.
6. Personalized Guest Experience
In the last few years, big data has fundamentally changed consumer expectations when it comes to their interactions with brands: people expect personalization.
This trend also applies to events. Advancements in consumer data collection and analytics opens the possibility to create tailored event schedules for attendees based on their profile, or to send relevant and targeted communications pieces before and after any given event.
5. Wearable Tech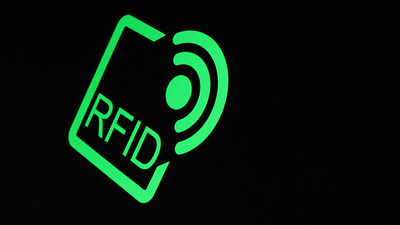 LED wristband technology has been a staple at concerts and major stadium events for several years now, and it's easy to see why: they're immediately engaging, with their ability to transform the audience into an immersive light show.
Now, wearable technology is expanding to create seamless guest experiences. RFID bracelets and badges allow for event security, sales and the transfer of information with a tap; this opens the possibility for a single wristband to serve as an attendee's identification, wallet, ticket, key or business card — or all of the above.
 4. Diversity and Inclusion
The last few years have seen a large cultural shift towards inclusivity and representation – one that has certainly extended to the event industry. It's standard practice for event producers to be mindful of highlighting local culture and incorporating diversity when assembling the speakers and entertainment for an event.
However, diversity and inclusion goes beyond representation on stage; it also applies to the infrastructure, stakeholders and creative vision of the event. These are just a few examples:
Unisex restrooms
Ensuring your venue is accessible
Working with sponsors and volunteers that represent a range of ethnicities, genders, religions, ages, abilities and sexual orientations
Selecting event themes that are not culturally appropriating by inviting opinions from a wide variety of people
3. Unique Venues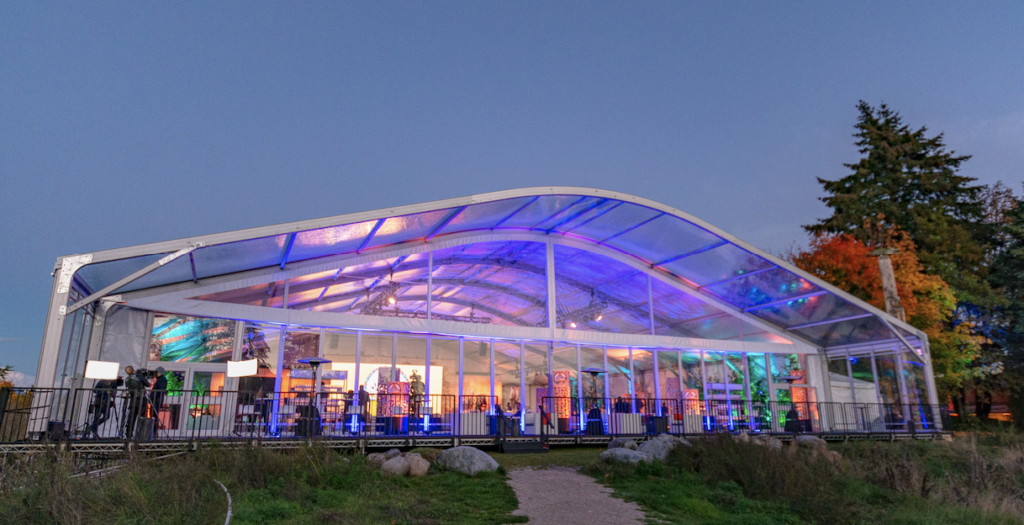 Although more traditional venues like hotel ballrooms provide the essentials (power, rigging points, WiFi, etc.), a unique venue allows for much more creativity in creating a truly custom, one-of-a-kind experience.
Examples include museums, outdoor public areas, breweries, art galleries, fitness centers… the list goes on. However, we would recommend avoiding private islands previously owned by Pablo Escobar 😉
Another option (if budget allows) is to construct your own! In 2018, we custom-built an entire venue structure for a private event on the grounds of UBC's Museum of Anthropology. This gave us the creative freedom to build a truly unique space: a picturesque, outdoor venue that was sheltered from the elements, and didn't sacrifice the comfort of our client's guests.
2. Sustainability
Sustainability and corporate responsibility continue to trend in the events industry, with no sign of stopping. Putting on an event leaves an environmental impact, and it's an important industry-wide goal to be mindful of ways to reduce that impact.
In addition to using sustainable materials wherever possible and providing shuttle busses or other more environmentally-friendly travel options, events are increasingly making sustainable catering choices. Opting for compostable or reusable cutlery, local suppliers, plant-based menus and popular meat alternatives (like Beyond Meat) reduces the carbon footprint of an event and also makes a statement in favour of sustainability.
 1. Interactive Live Entertainment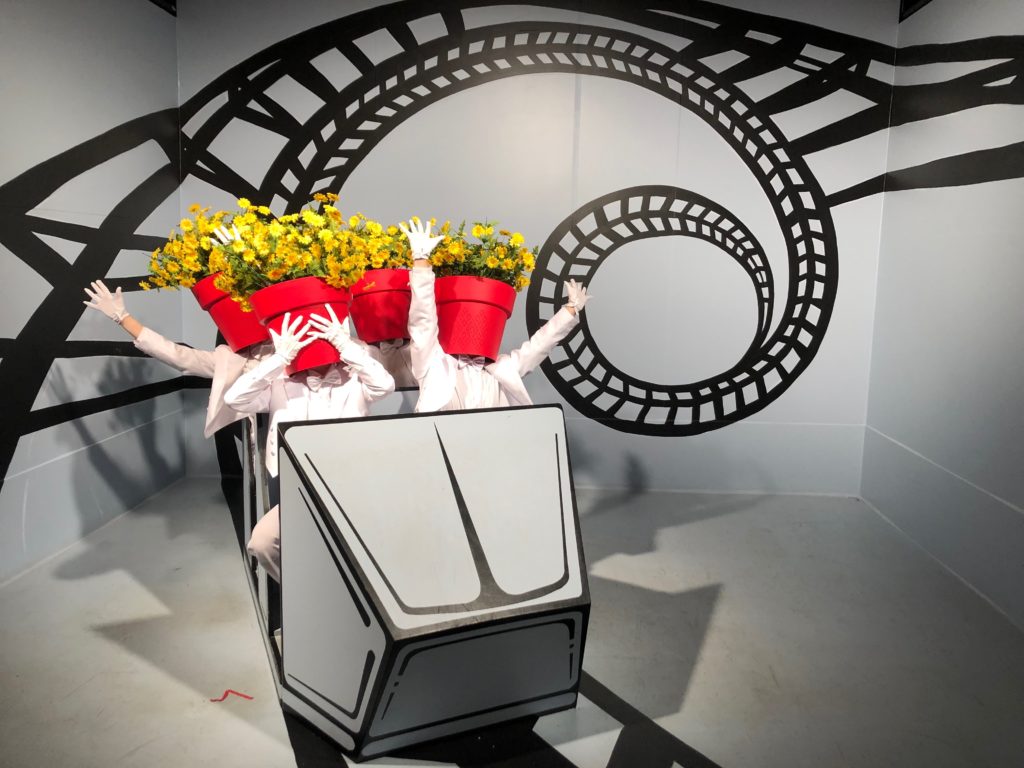 Immersive live experiences that directly engage audiences remain one of today's top event trends, and their popularity will only grow in 2020. It comes as no surprise that our team voted interactive live entertainment as the event trend they're most excited about in this coming year!
Memorable guest experiences involve creating an immersive space that inspires people to share, take photos or otherwise participate:
Encourage guests to create their own content. Instagram pop-ups, photo booths and social media live feeds are tried-and-true examples of this. Why not step up with a video production booth and green screen, or a giant digital graffiti wall?
Focus on wellness and mindfulness. Many corporate cultures are moving towards finding a balance between professional accomplishment and personal wellness. As a result, more events are incorporating wellness in the form of yoga sessions, massage tables and meditation stations.
Give people access to live performers. Encourage guests to take photos with elaborately costumed dancers, or stage a flash mob performance in the middle of a crowd instead of on a stage.
Make space for teachable moments. Use a large-scale art installation to illustrate a scientific or historical fact is a creative and engaging way to give your guests something to talk about.
Let's talk!
Did we miss anything? What are you most excited to see more of in 2020? Leave a comment, or get in touch!