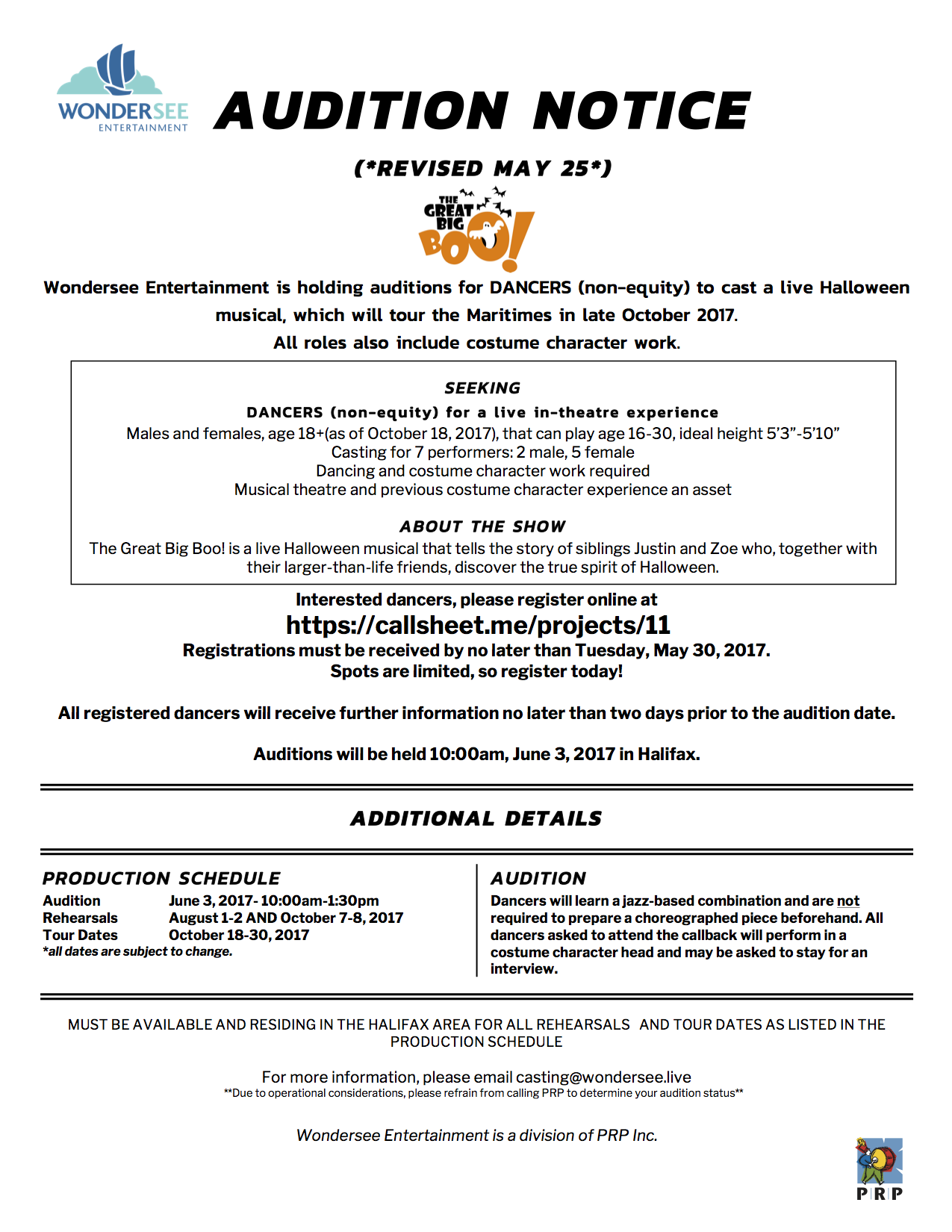 Hey Halifax dancers – the Great Big Boo! is coming to you!
We are seeking non-equity dancers for a live Halloween musical experience. Male and female dancers, age 18+ (by October 18, 2017) are welcome to audition!
Auditions will be held on June 3rd in Halifax. Selected dancers must be available to tour from October 18 – 30, 2017.
Click here to register for your audition – the deadline is May 30!